American Sailors is an hour long documentary that takes you on board and behind the scenes as four great skippers prepare and race their boats in the longest and oldest freshwater race in the world. In 2008, the Chicago Yacht Club expanded the field to more than 400 boats for the historic 100th running of the magnificent race from Navy Pier in Chicago to beautiful Mackinac Island. See and experience the race as never before aboard:
Peerless - with first time skipper Brian Torresen
Souvenir - skippered by school teacher Steve Schiller
Windquest - the previous year's overall winner
Windancer - with John Nedeau Racing in his record 61st MAC

There's no better seat in the house to see yacht racing for what it really is – a test of skill, teamwork, and technology all at the mercy of the unpredictable breeze.
"Awesome racing scenes" -Sailing Anarchy
"Great story-telling" -Tim Dukes, WGN America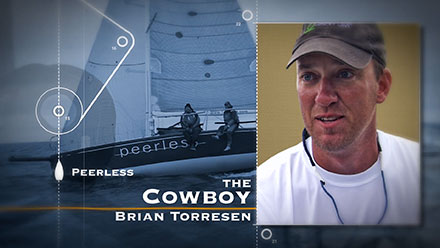 THE COWBOY
Peerless - Skipper, Brian Torrensen
At age 36, he is one of the most sought after sailboat experts in the Midwest. For over twenty years he's been the ringer on crews for maxi-skippers from all over the globe. This year he's going for speed on a lightweight Meiges 32.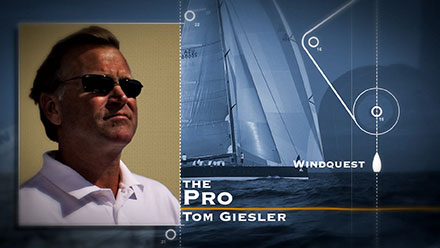 THE PRO
Windquest – Skipper, Tom Giesler
The boat owned by brothers Dick and Doug Devos, Windquest is the most decorated boat in American fresh water sailing. With 10 years professional sailing experience, Tom knows how to navigate the waters of high emotions that accompany a big race, and he's ready to try to set another record.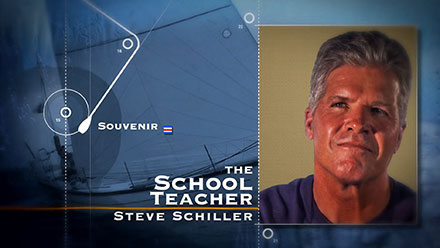 THE SCHOOL TEACHER
Souvenir – Skipper, Steve Schiller
This middle school teacher knows the course, knows his boat, and knows his chances. Crewed by family and friends, Schiller wants what the Souvenir had once before: a division title.
THE OLD GOAT
Windancer – Skipper, John Nedeau
This is John's 61st running of the race – he's the longest running skipper by more than ten years. There's not a story he doesn't know or a condition he hasn't met. And he knows the competition. An inspiration to many, this legend isn't ready to give up anything. Sailboat racing is a beautiful sport - combining passion and strategy, skill and teamwork, luck and danger. And it happens to take place in some of the most exotic and beautiful locations in the world. It's a world that is known by few, but attractive to many.
Sea Spray Productions develops story based sailing programs that appeal to the sailor, the landlubber, and the many product developers in the industry.